MORE THAN AT THE BEACH, ON THE BEACH ITSELF
Cala Llonga Resort *** is located on the wonderful beach of Cala Llonga . With crystal clear waters, so characteristic of Ibiza, it is only 12km from the city.

Up to five swimming pools to choose from, terraces for all tastes surrounded by pine mountains, unique views on the island, a water area for the little ones , the best gastronomy and an All-inclusive service to taste and enjoy the variety of our restaurants.

Cala Llonga Resort: more entertainment, more family, more space, more comfort. Book your vacation now.
Official Website 100% Secure Playa Dorada at
Cala Llonga Resort
Best Online Price Best offer
available
Exclusive Advantages Best Conditions
only on the Official Website
You want it all without worrying about anything ALL INCLUSIVE
Three buffet meals, a variety of snacks, drinks during the day and ice cream for children. You will love the All Inclusive program at Cala Llonga Resort. The best alternative for those who want everything without worrying about anything.
Book here
WATCH FULL VIDEO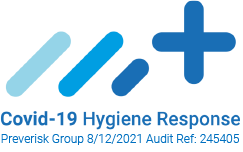 8.4
REVIEW PRO 8.4 / 10 Over 444 Reviews
4 Different Sources Cala Llonga Resort Cala Llonga, 07840 Santa Eulalia del Río
Ibiza - Spain
Cala Llonga Resort
Cala Llonga
07840 SantaEulalia del Río, Ibiza - España
+34 971 196 471